GET COMPLETE ACCESS TO ACCURATE DATA ANYWHERE
Make more informed decisions based on business performance with accurate reporting, fast analytics, and controlled budgeting directly inside Excel.
Built specifically for Microsoft Dynamics 365 Business Central & Finance and Supply Chain Management.
I'M INTERESTED

A Game-changer for Businesses Looking to Turn Data into Actionable Insights
Interactive and Customizable Data Visualizations

Tailored to Meet Your Specific Needs

Real-time Data Insights
BOOK YOUR DEMO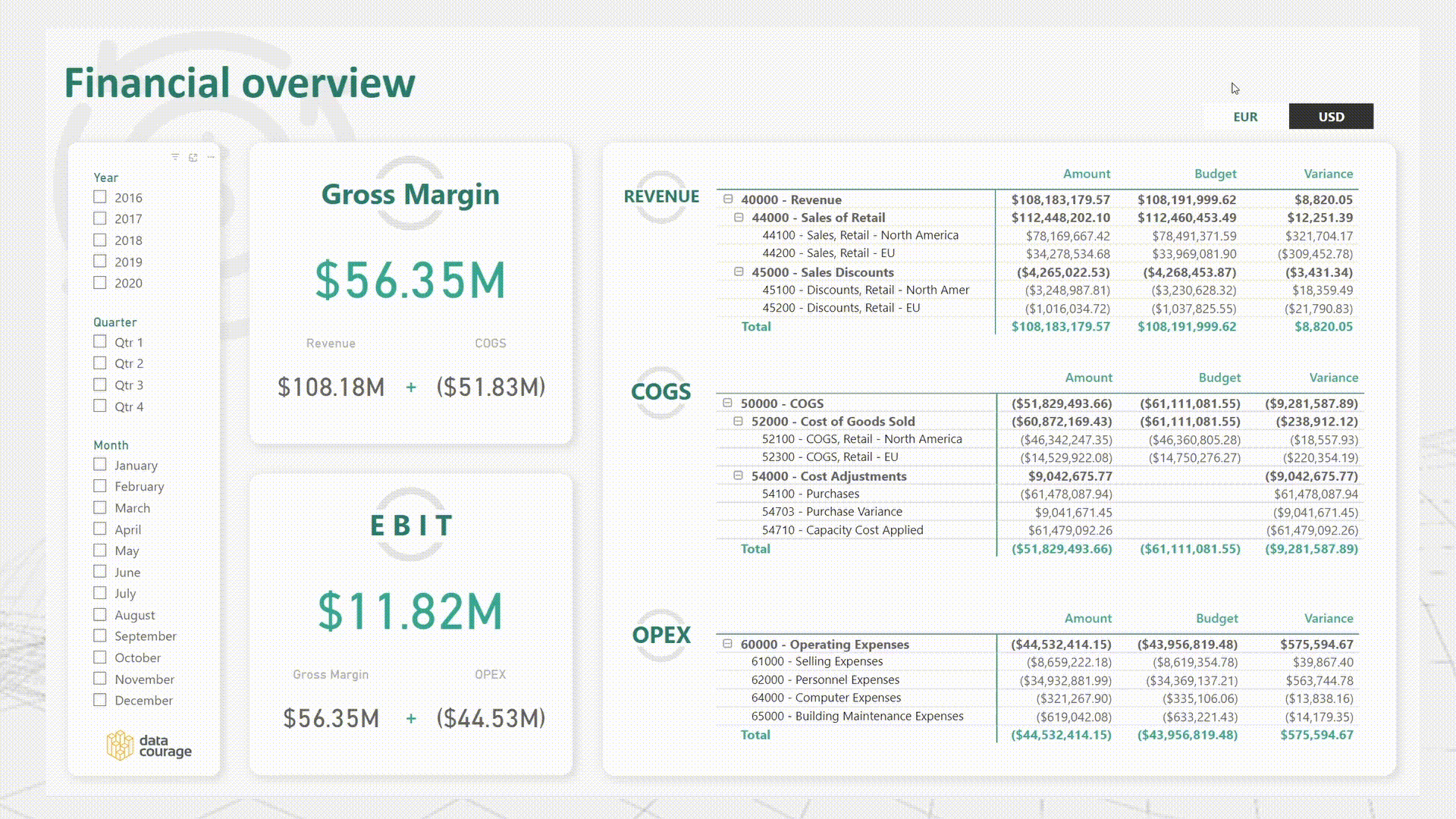 Jet and Power BI
Powerful alone, better together!
Take Full Advantage of Power BI's Capabilities with Jet Reports, Jet Analytics, and Microsoft Dynamics.
Easy to access and use, Jet Analytics combined with Power BI delivers a fast, flexible data warehouse and analytics platform for the most adaptable and integrated ERP platform in the world, Microsoft Dynamics. With a single, seamless set of pre-organized data optimized for the user experience inside Power BI, you can avoid the complicated database setup and start using Power BI within minutes.

Multicompany Reporting & Analytics
Reporting On ERP Dimensions
Scheduling Reports - Automated
Financial Report Optimization
Sales & Warehouse Analytics

Financial Reporting Inside of Excel and On the Web
Export real-time ERP Data to Excel
Enable Self-Service Custom Reporting
Combine Data Sources
Automate Data Prep & Formatting
Drill into Transaction-level Data
BOOK YOUR DEMO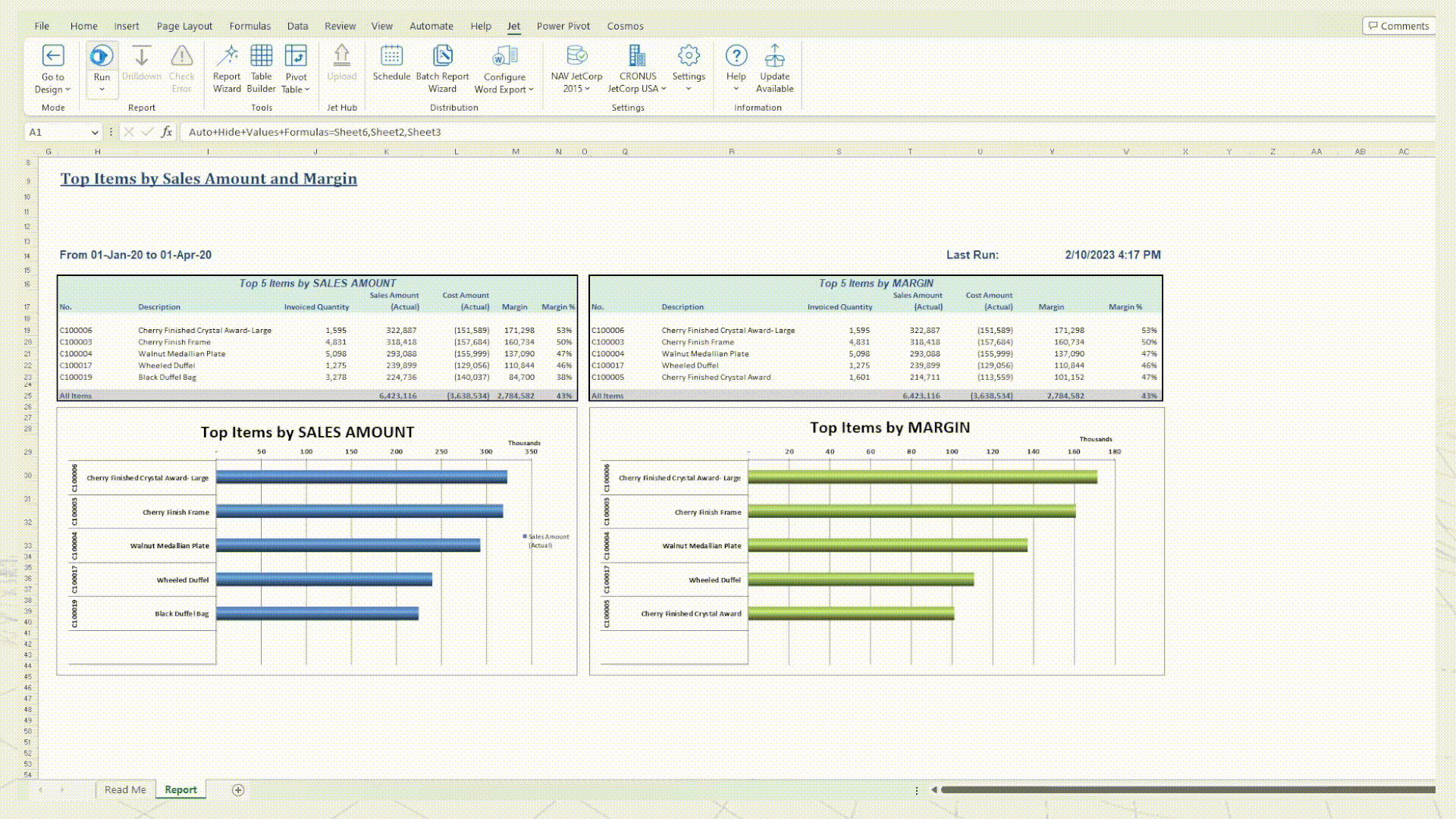 Business Analytics for Instant Data-Driven Decisions
Gain Control and Consistency Over Your Data
Roll-Out Faster, Easier BI Projects
Report Across Multiple Data Sources
Decrease Cost of Ownership
Reduce the Risks and Costs of Your ERP Upgrades
BOOK YOUR DEMO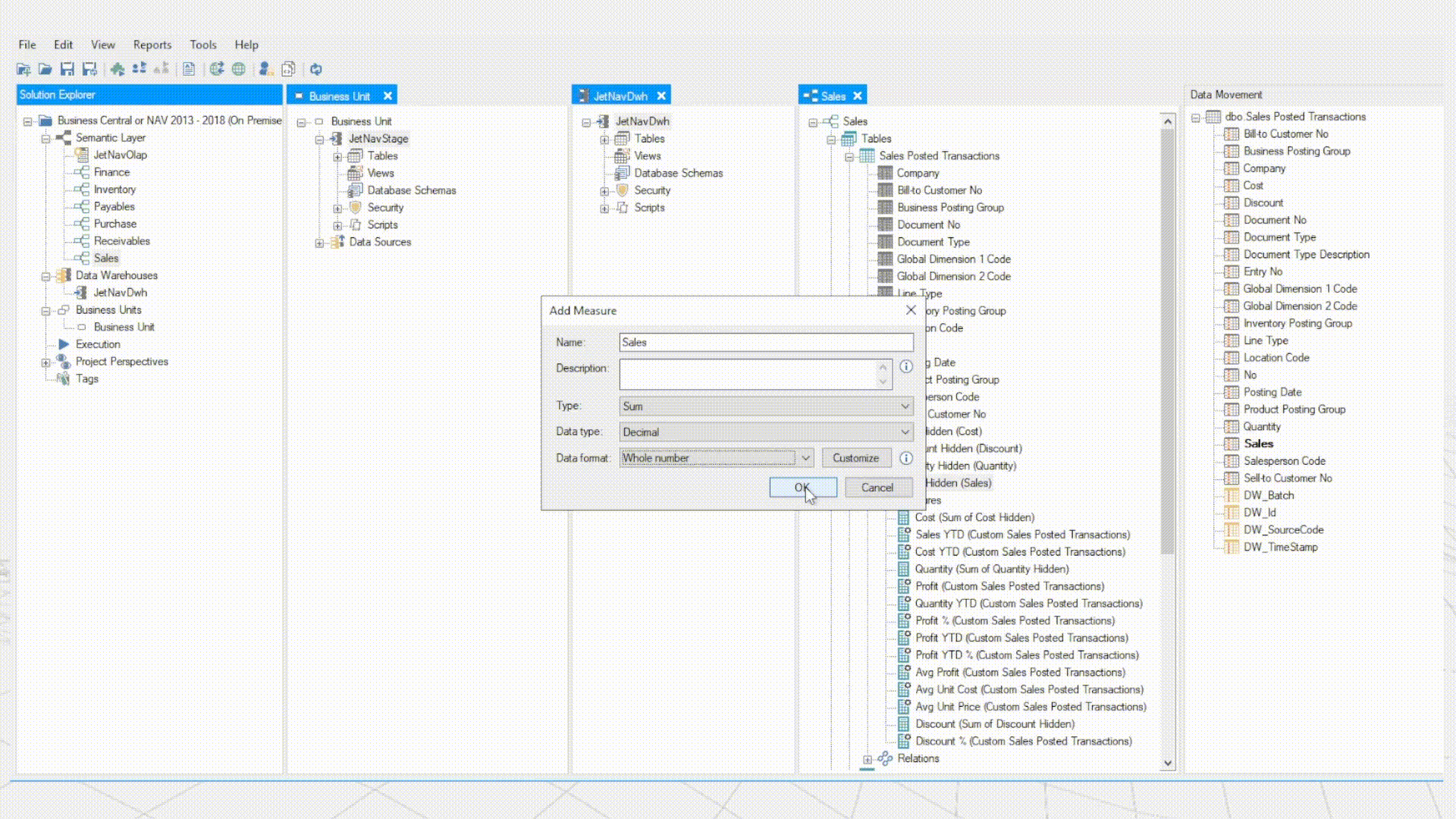 External Budget & Forecast
Multiple Data Sources Integration
Optimizing Budgeting Process
Flexible Aging of Receivables

Extending Power BI to become a true Financial Planning and Analysis Solution
Extend and leverage your existing

Power BI platform - adding:​
Enhanced structured reporting

​

Planning, budgeting & forecasting

​

Master Data Management
Continuously forecast and adapt

to fast-changing market

conditions

​

Eliminate cumbersome manual

spreadsheet processes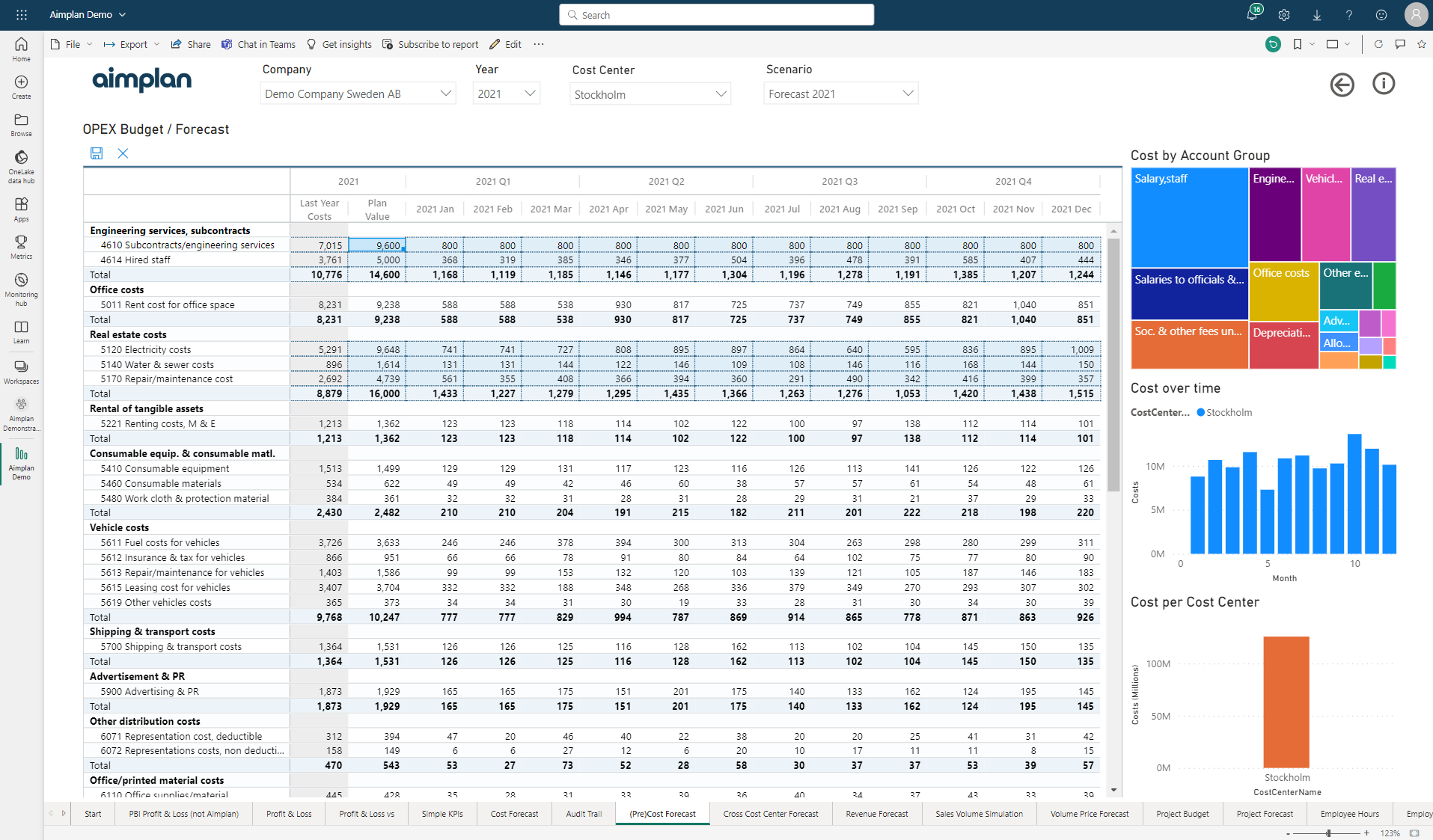 Real-time Sales Forecasting - in Power BI
Sales and Demand Planning
Cost Center and Workforce Planning
Integrated Financial Planning
Project Planning and Reporting
KPI and Manual Data Reporting
BOOK YOUR DEMO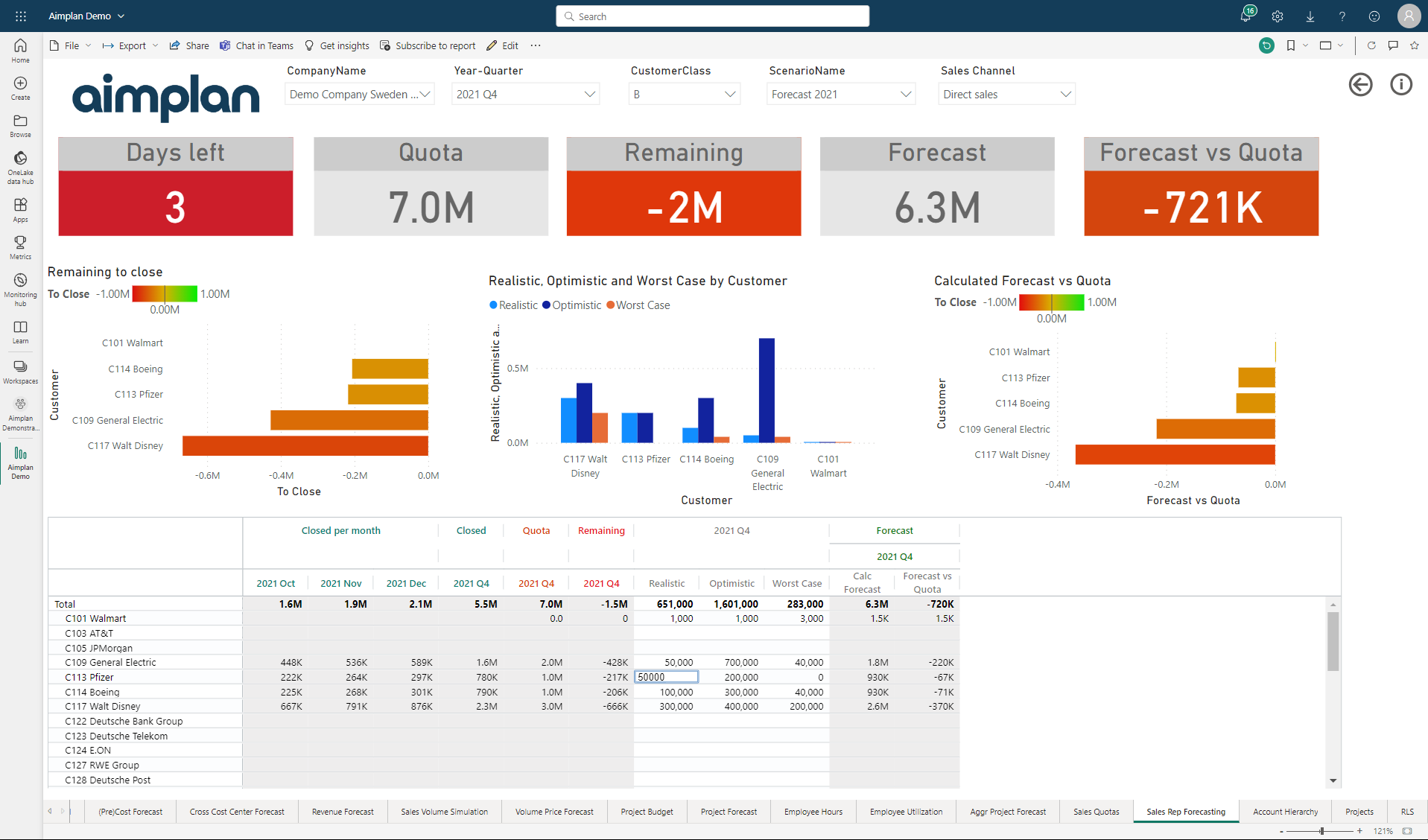 Specialists you can rely on! We have been a Microsoft Partner and authorized Aimplan and insightsoftware [Formerly Jet Global] distributor and service provider for many years and we have worked with many customers all around the world. We stay up to date will all matters related to Power BI and Jet and we know how to meet your expectations. We are experienced in software implementations, trainings, and custom report designs.
Get the best possible audit of your Power BI, Aimplan, and Jet solutions. We'll evaluate the version, configuration, and functionalities used, report performance, as well as recommend what changes may be needed.
We are certified in all solutions and we know them inside out. Thanks to many years of experience, we will know which products will be perfect for your needs and budget. Contact us to ask about our current promotions!
Is your IT team overloaded? Most are. We have been implementing Jet and Aimplan for many years. We'll implement or upgrade your solution(s) better and faster, saving you time and money! Your IT team will thank you.
Whether onsite or online, our knowledgeable trainers will help you become a Jet expert in no time. Our trainers have over 15 years of experience in training all levels - from beginner to advanced.
Jet Reports Training Online - full Jet training in a convenient online format. You will need just 4 hours during the day. We will teach you how to create stunning reports and show you what Jet Reports is capable of. Learn best practices and improve your everyday reporting experience.
We will tell you when it's safe to upgrade, and we will solve your problems and give you advice. Our experienced team can assist with monitoring and analyzing reports, as well as providing prompt and effective responses to any issues that arise.
At Data Courage, we understand that every user is unique, and we're dedicated to providing support that meets your specific needs. If you're interested in learning more about our premium support services, please contact us to speak with a member of our team.
If there is no reporting solution you are looking for, or if you search for a different, custom service like report writing, do not hesitate to ask! Our customer support will address your need and we are sure we will be able to assist you.