Get Increased Productivity and Enhanced Efficiency
Are you tired of manual, time-consuming tasks taking away from your business's potential? Our process automation solutions are here to help! By automating repetitive and monotonous tasks, your business will experience increased productivity, reduced errors, and enhanced efficiency. Take advantage of this opportunity to streamline your operations and focus on strategic, value-adding activities.
Don't let manual processes hold you back - upgrade to process automation today!
I'M INTERESTED
Sample processes to automate
Do not waste anymore time - create custom solutions and maximize your potential
Sales & Marketing
Lead Management

Product Management

Sales Reports
Customer Onboarding

Purchase Order Management

Auction Management

Asset Management

Product Implementation
BUSINESS Operations
Planning

Work Orders

Purchase Order

Auction Management

Product Implementation

Resources Management

Profitability Monitoring

Document Management
human resources
Leave Requests

Applicant Tracking

Holiday Requests

Appraisal Forms

Employee Info

Competency Management

Payroll Management

Trainings Management

Contact Management
finance & admin
Invoice Management

Travel & Expanse

Budget Requests

Credit Limit

Business Cases Models

Financial Requests

Funding Requests

Account Management
Quota Management
POWER APPS
Tell us what solution you need and we will create it for you
Don't miss out on this opportunity to transform your business! With Power Apps, we can create custom, low-code applications that automate your business processes and meet your specific needs.
Customizable Solutions

Improved Efficiency and Productivity

Accessible from Anywhere
BOOK YOUR DEMO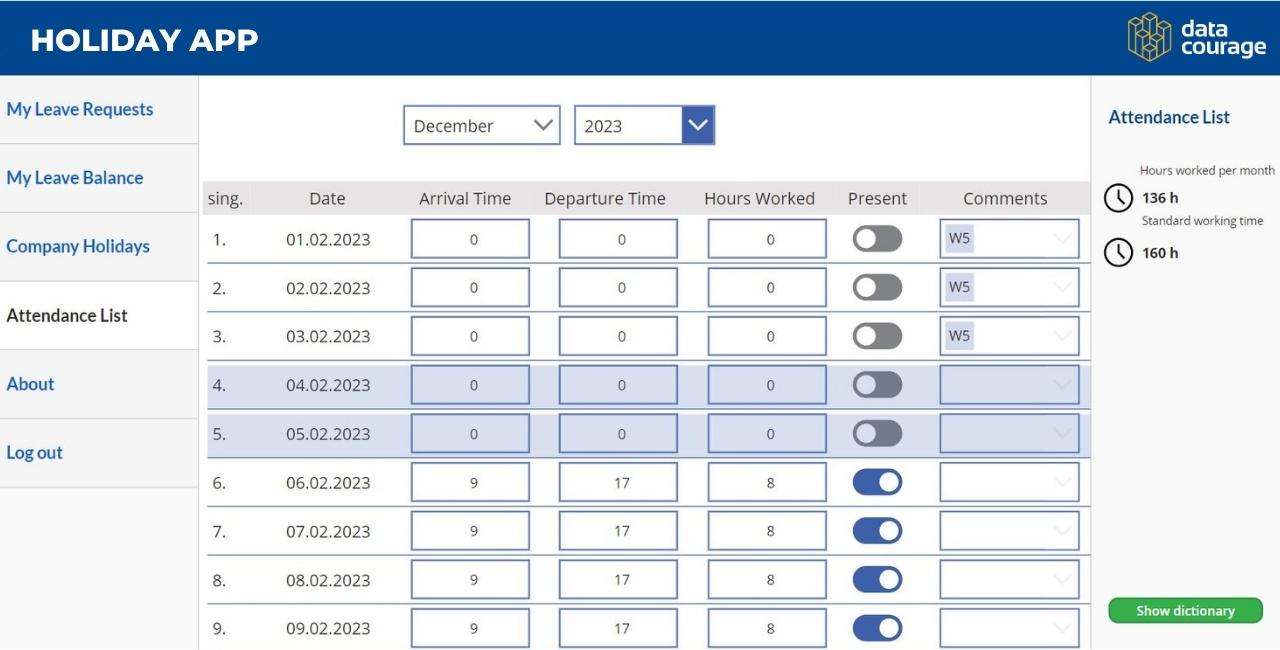 POWER AUTOMATE
Streamline your workflows and unlock the power of automation
Say goodbye to manual, time-consuming tasks and hello to increased efficiency and productivity. We can automate manual, repetitive tasks, freeing up your time and resources for more strategic activities.
Automation of Repetitive Tasks
Improved Workflow Efficiency
Enhanced Collaboration and Sharing
BOOK YOUR DEMO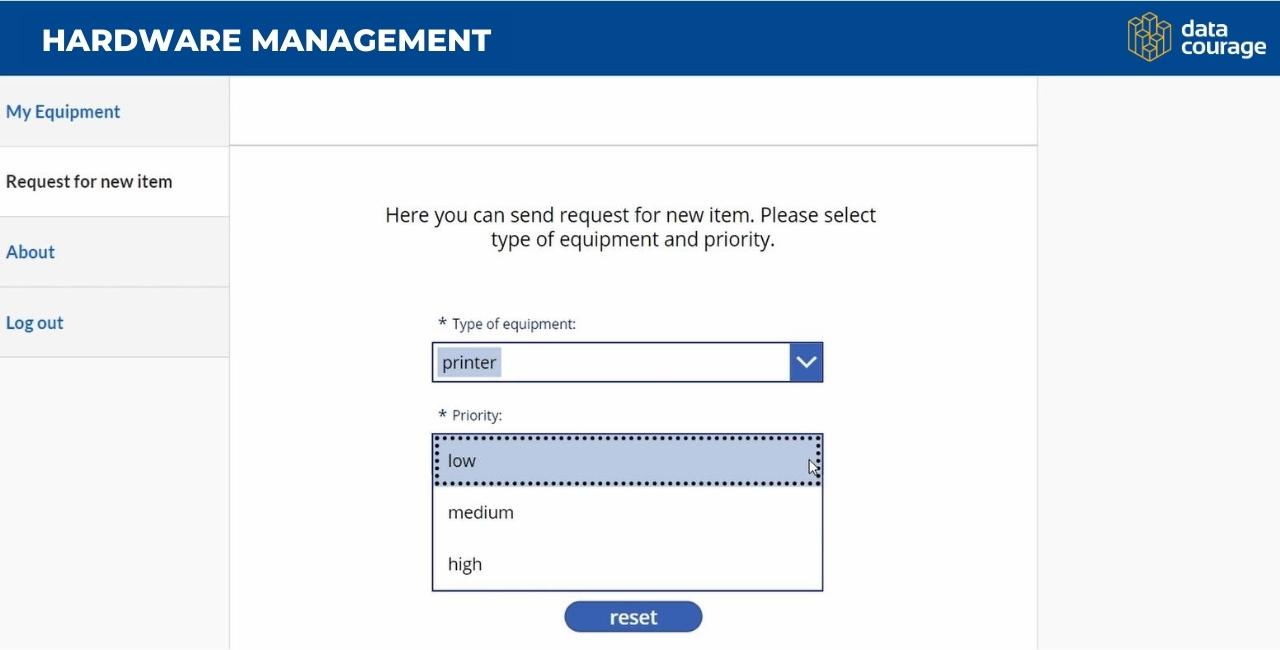 Sample apps
The only thing holding you back is your imagination - we can create an app for anything you need
This application allows you to log employee work hours alongside the flow of documents in the organization, the approval process, and reports. Application workflow allows you to report any absences, delegations, and work time of both entire teams and individual employees in real time. The process of acceptance and circulation of documents may be customized for each group, and even for each employee. Employees have the option of allocating work time directly to tasks, projects, and various clients. Thanks to the easy adaptation of the application to any organization, the process of completing attendance lists can be significantly optimized and bring about measurable savings.
Benefits:
Process digitization - better control and easier management of the attendance list
Real-time preview of hours logged by each employee
Automatically generated reports for HR/supervisors with the statuses of employee statements
Your IT hardware administrator can easily register newly purchased equipment by assigning it identification numbers. In addition, the application supports the monitoring of equipment status, uploads/downloads/archiving of documents (serial numbers, invoices, warranty user manuals), circulation card generation, searches for equipment and its users, user data management, insight into hardware history, integration with reader bar codes, and personalized and configurable email notifications.
Benefits:
Increased security and better control over the company's hardware resources
Reports on the use of equipment, repairs, replacement, equipment life cycle
Minimizing the risk of fraud
This application streamlines the onboarding process from the moment of decision to hire a new employee to the full integration of a new hire. All persons involved in the process receive information and checklists at the proper time instructing them to prepare documents, equipment, and implementation training. The application allows you to effectively increase the productivity of newly employed individuals by shortening the period of full implementation by more than 50% in the initial period of cooperation alone. It increases retention levels by up to 25% and increases employee efficiency by more than 10% in the long run.
Benefits:
Increase of work efficiency in the first cooperation period by at least 50%
Increase of productivity throughout long-term cooperation by at least 10%
Increase of retention levels by a possible 25%
This application allows its user to submit a vacation application of any type in the simplest possible way, be it a holiday, a concrete occasion, etc. Thanks to the application every employee has instant access to the history of their vacation requests. This saves time wasted on sending unnecessary e-mails, as the supervisor viewing the application through a workflow customized to the process of the organization can easily accept or reject the request (indicating the reason for the rejection). The application can be found in the human resources department, where it will be archived, within a few moments of its creation. The information is then transferred immediately to the person(s) who are required to act at the right moment in the process.
Benefits:
From 30% to over 60% of time saved compared to solutions based on printed documents.
The time spent on preparing the fully customized application by one dedicated person for a given process in the organization takes around 3 to 5 days instead of a few months, as it would through traditional developers.
The ability to view the current state of use of holidays and holiday plans is also visible on clear graphs.