GAIN DEEPER CUSTOMER INSIGHTS AND BOOST YOUR BUSINESS
Imagine understanding your customers on a whole new level - their behavior, preferences, and needs. With the AI Customer Intelligence App, this becomes a reality. Instantly analyze customer demographics and unlock valuable insights into their buying patterns, preferences, and behaviors. Armed with these insights, you can tailor your offerings and marketing strategies to drive customer satisfaction and loyalty.
Stay One Step Ahead of Churn with AI Analytics
Predict and Prevent Customer Churn Before It Happens
Churn can significantly impact your business's success, but with our AI-powered App, you can be proactive in preventing it. Our App utilizes advanced AI algorithms to learn from customer habits and predict churn with exceptional accuracy. Identify customers at risk of leaving and take targeted actions to retain them, ultimately increasing customer retention and boosting your bottom line.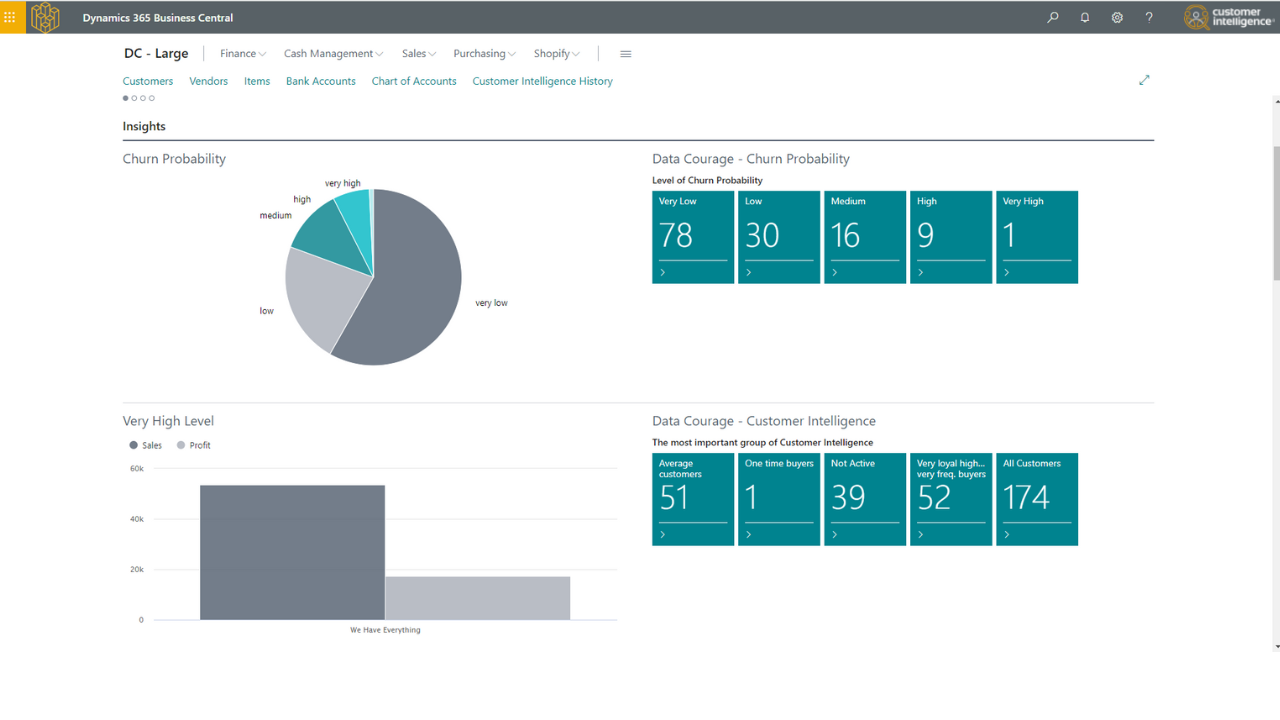 Seamless Integration with Dynamics 365 Business Central
Effortless Setup and Full Integration
Setting up the AI Customer Intelligence App for Dynamics 365 Business Central is quick and easy. With seamless integration, you don't have to navigate to other pages or lists in Business Central, as everything is housed on the Customer page and homepage. It's a seamless and intuitive experience, saving you time and effort.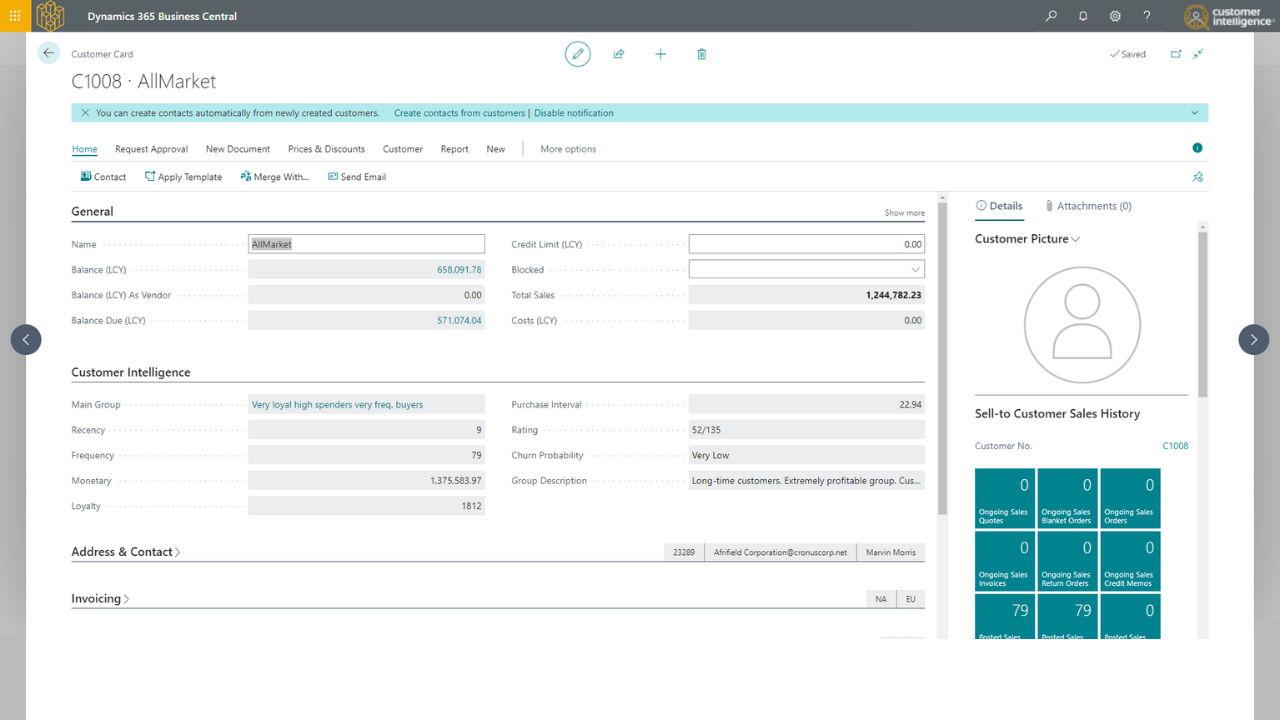 Powerful Visualizations with Power BI Dashboards
Visualize Your Data for Actionable Insights
Visualize your data like never before with Power BI dashboards. Our Executive version of the App comes with Power BI dashboards embedded, enabling you to access interactive and comprehensive dashboards directly within the Business Central. Dive deep into customer details, track key performance indicators (KPIs), and collaborate more effectively with all your data in one place.
Boost Business Performance
Uncover Hidden Opportunities and Correlations in Your Sales Data.